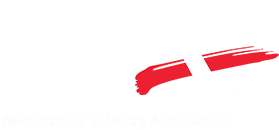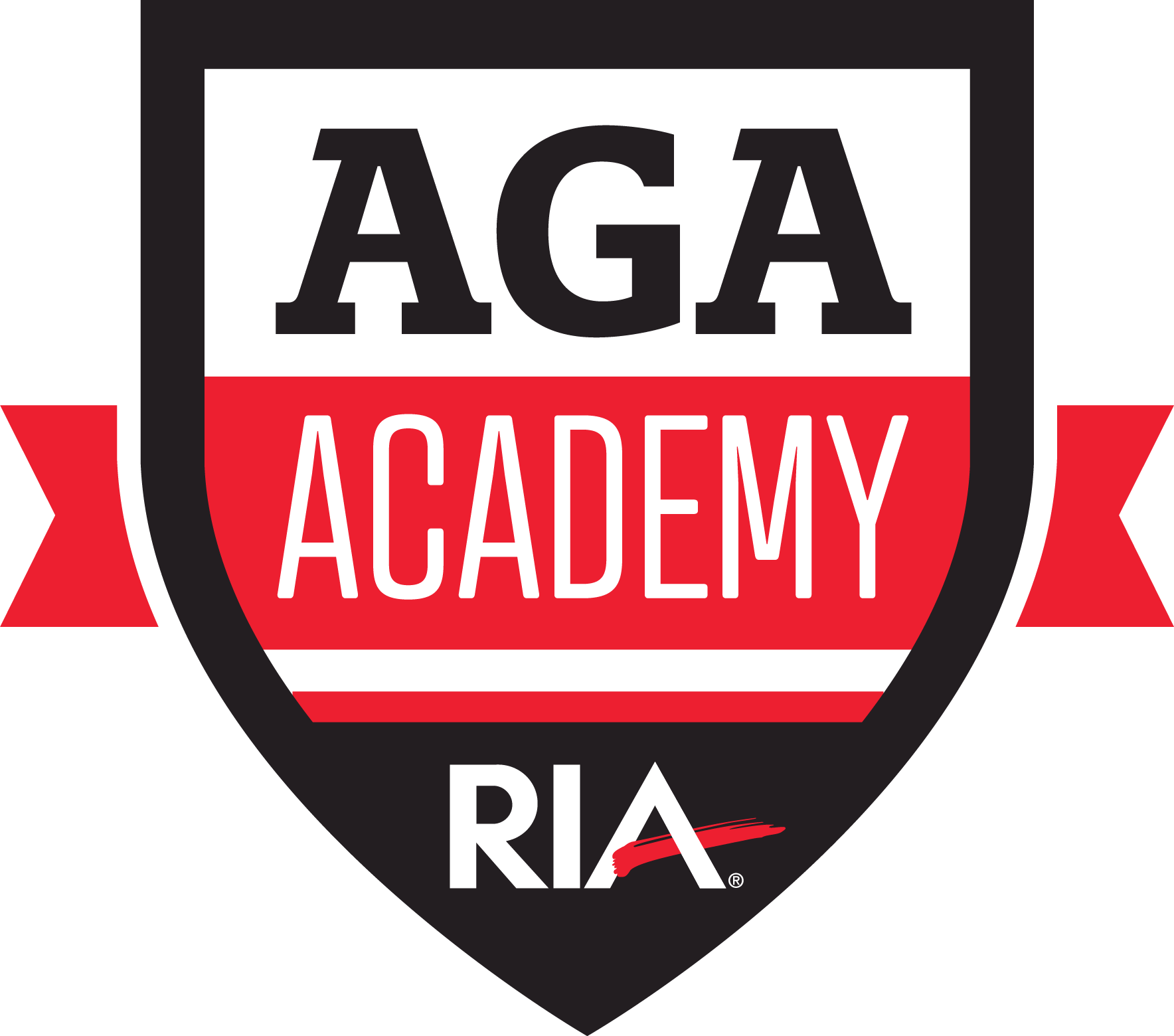 The RIA's Advocacy & Government Affairs Committee (AGA) is working to address issues related to pricing software. The following is a series of videos, tips and resources for restorers working with Xactimate.
Xactimate Resources
Xactware Message with Mike Fulton on deviations from Xactimate
RIA is pleased to share an important message from Xactware Solutions, Inc. CEO Mike Fulton that is useful to restorers when having discussions with insurance adjusters who preclude deviations from Xactimate's market price list. However, please be careful in how you utilize this video as it focuses on a one-dimensional view of the larger issues.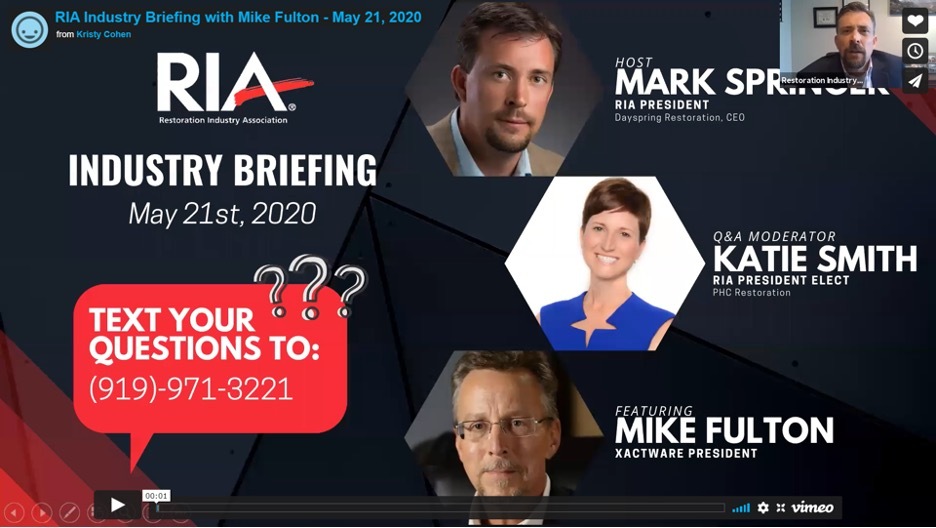 Xactimate Industry Briefings with CEO Mike Fulton
These are a series of industry briefings held with Mike Fulton, CEO of Xactware to discuss contractor concerns and possible solutions to those concerns.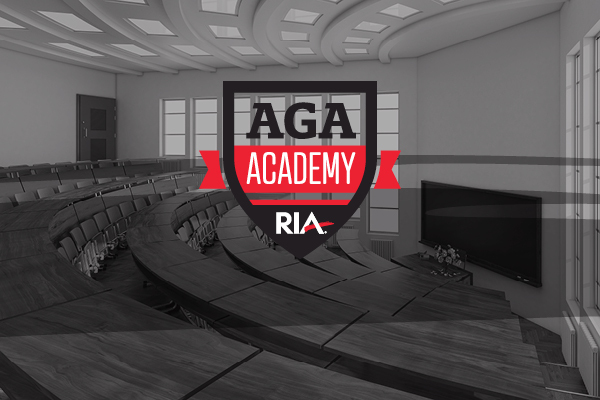 Greg Pyne, Vice President, Pricing Data Services for Xactware provides key insights on Xactware resources and white papers, how to provide pricing feedback, retail labor makeup, training resources and schedules. He will also provide tips and tricks on yield/supporting events, component lists, labor minimums, ways to change pricing within an estimate, and much more.
Xactimate Practical Application with Ben Justesen
In this hour-long session, you will build upon your Xactimate Training and learn how to apply this knowledge to improve your skills in estimating and create better job budgets and work orders.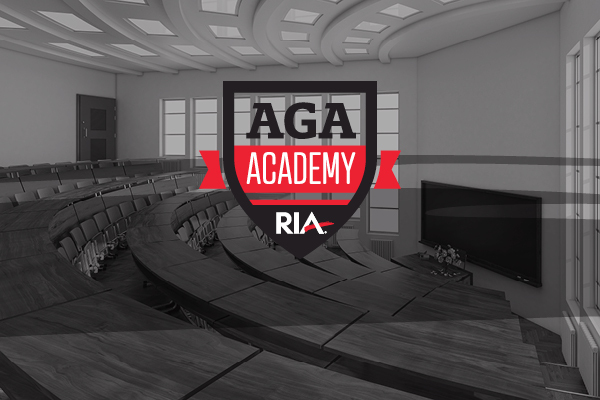 Building Material Price Spikes
This resource document provides tips for handling spikes in pricing for building materials by changing your material pricing to reflect the real cost for your area.
How to Produce Xactimate Industry Trend Reports
Ben Justesen, President of Just Right Cleaning & Construction, shares instructions for how to produce Xactimate Industry Trend Reports. The Restoration Industry Association (RIA)'s Advocacy & Government Affairs (AGA) provides resources to help restorers overcome challenges related to independent pricing and insurance claims practices.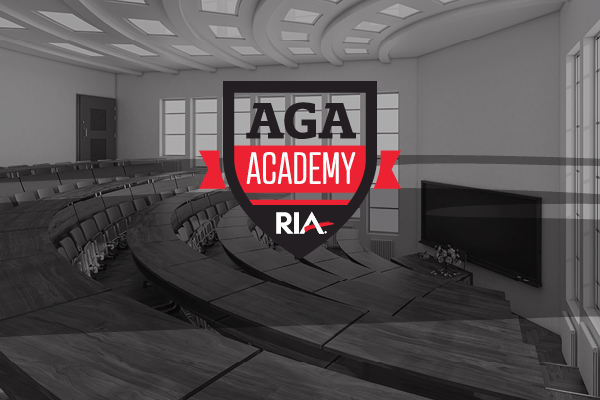 Xactimate Q&A with Mike Fulton - 2022 RIA Convention
This engaging, moderated discussion addresses important questions restorers have related to Xactimate pricing software.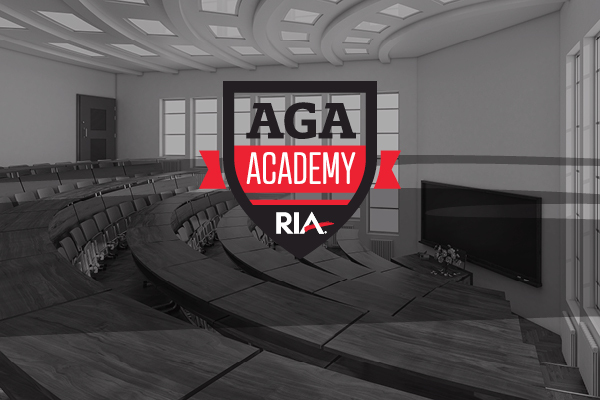 Historically, restorers have struggled to come to an agreement with carriers and adjusters on what is and is not included within the line items regarding final cleaning. Hear from AGA Committee member Kurt Fairless with ATI as he shows you what final cleaning looks like today in Xactimate.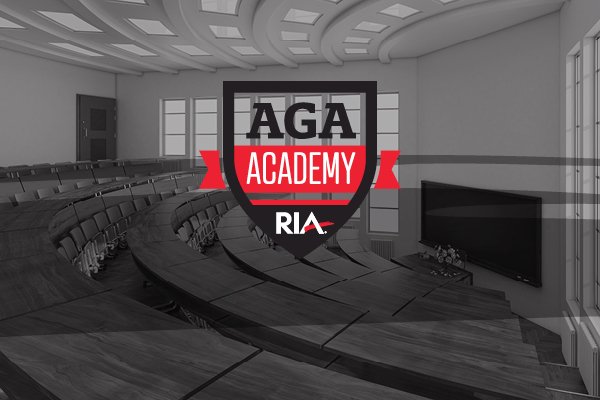 Fuel Costs & Using the Fuel Surcharge Line Item
With gas prices spiking, fuel surcharges are top of mind. Check out these tips from RIA's AGA Pricing Task Force Chair Ben Justesen on methods for calculating fuel costs and utilizing the fuel surcharge line item in Xactimate.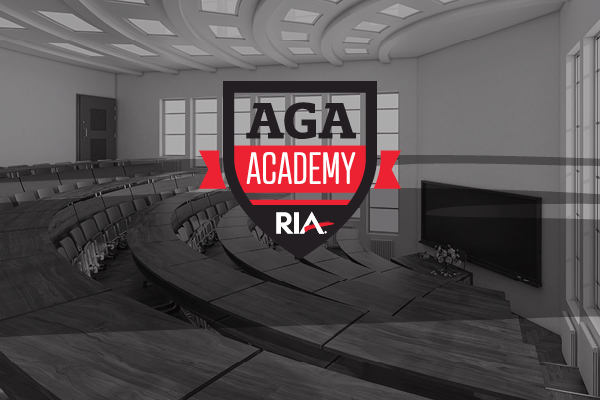 How to Reverse Engineer a Sub Bid into Line Items
This educational video provides tips for how to reverse engineer a sub bid into line items using Xactimate pricing software.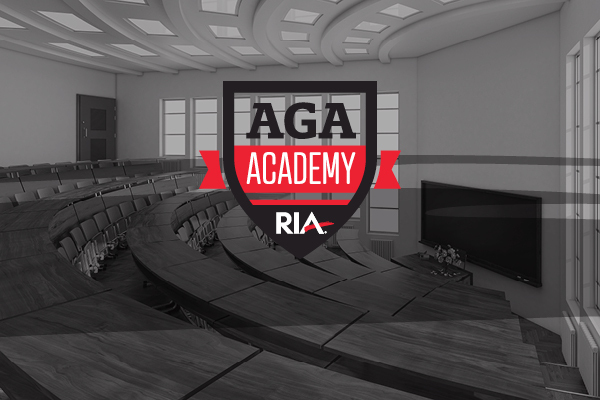 Understanding the Composition of Line Items
This video provides tips for understanding the composition of line items when using Xactimate.
| Access Date | Quiz Result | Score | Actions |
| --- | --- | --- | --- |